We spend part of our year in the Charente in France, endlessly renovating a tumble-down barn we bought some time ago. This trip we decided to actually take a holiday, so hitched up the old caravan we use as a respite from the building work, and headed a couple of hours south into the Dordogne.

The lovely Le Paradis campsite, just outside Saint Léon sur Vézère, was almost deserted this far into the autumn term.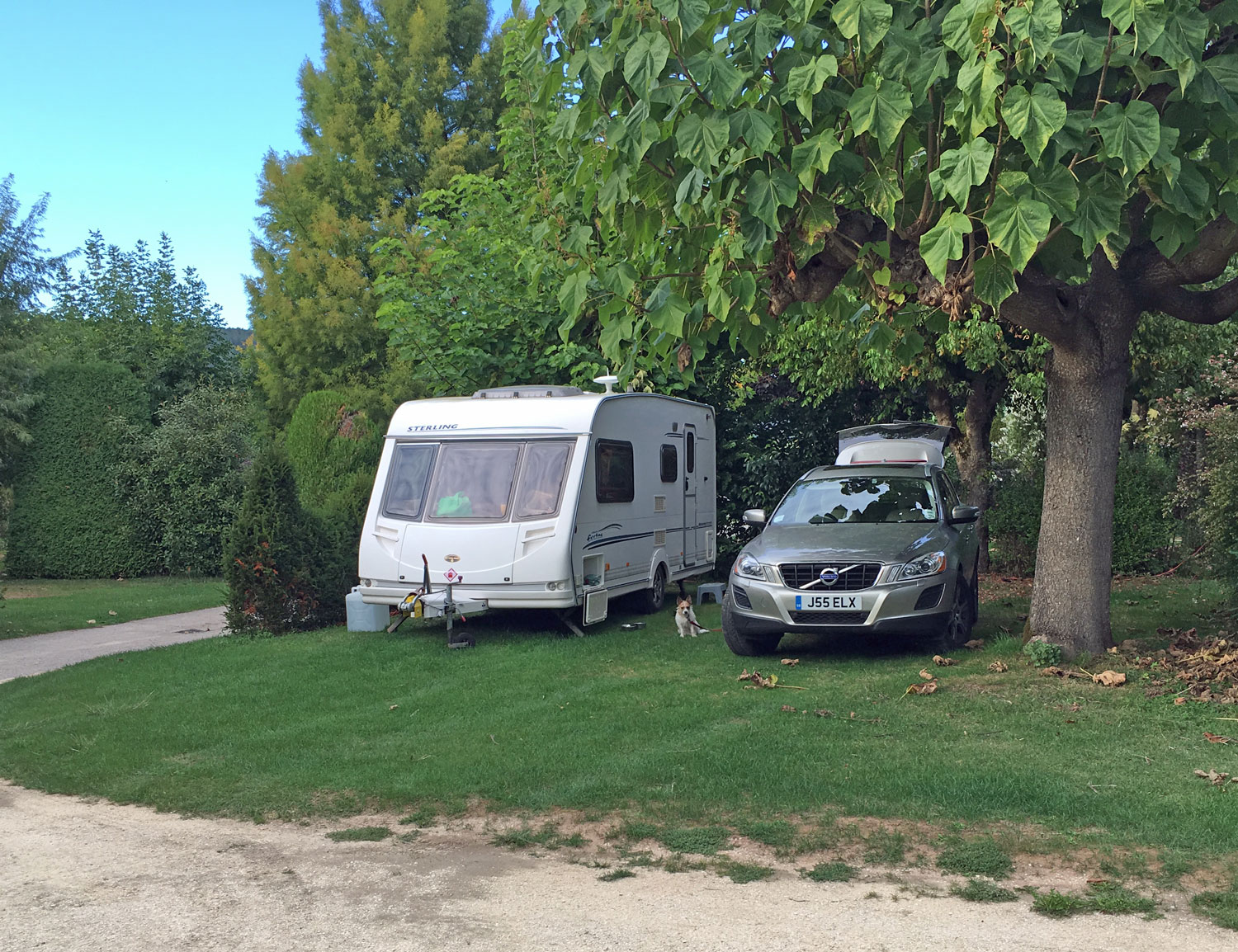 This is Cyril, looking a bit forlorn about being tied up.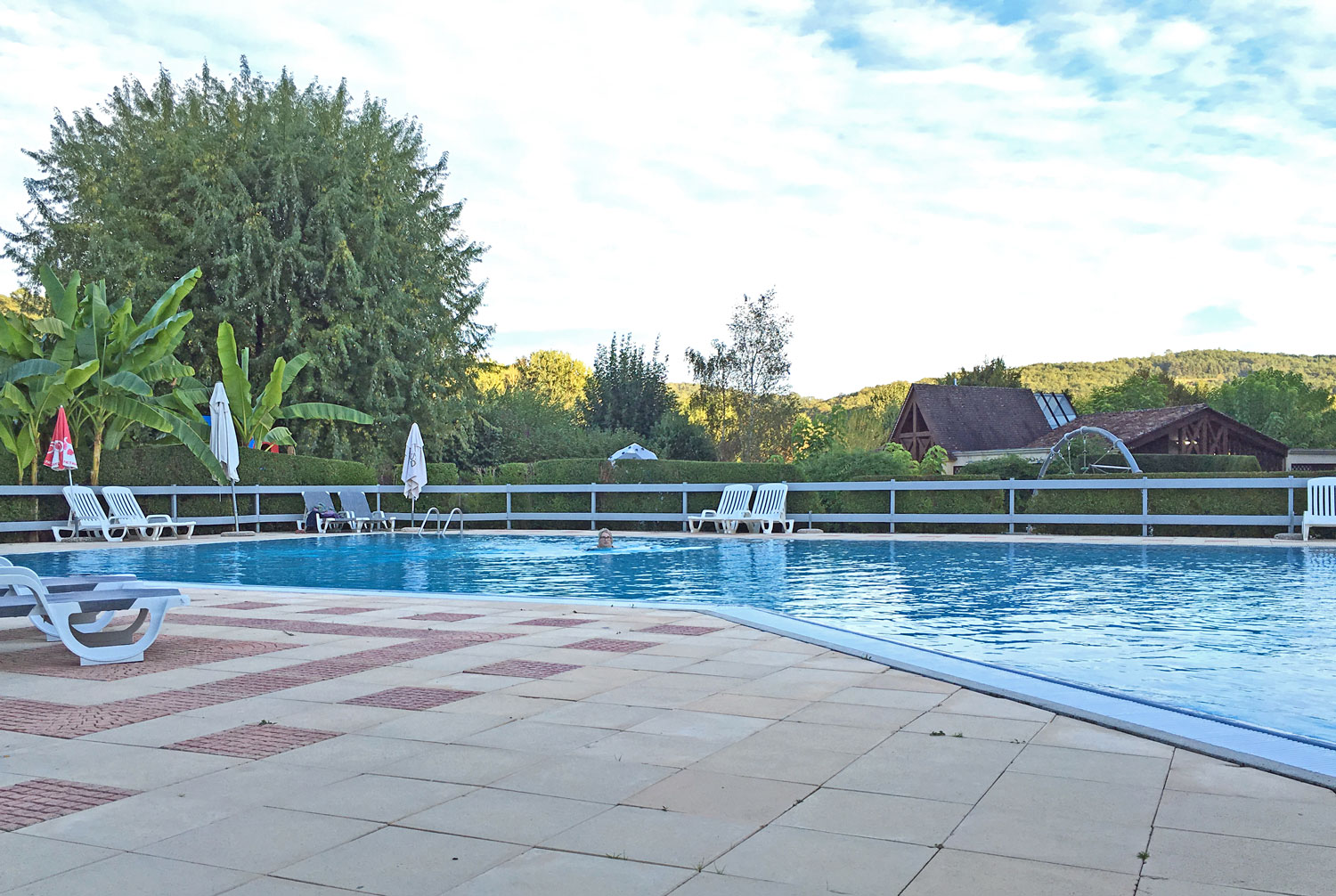 The water was a little nippy, but I had the whole pool to myself!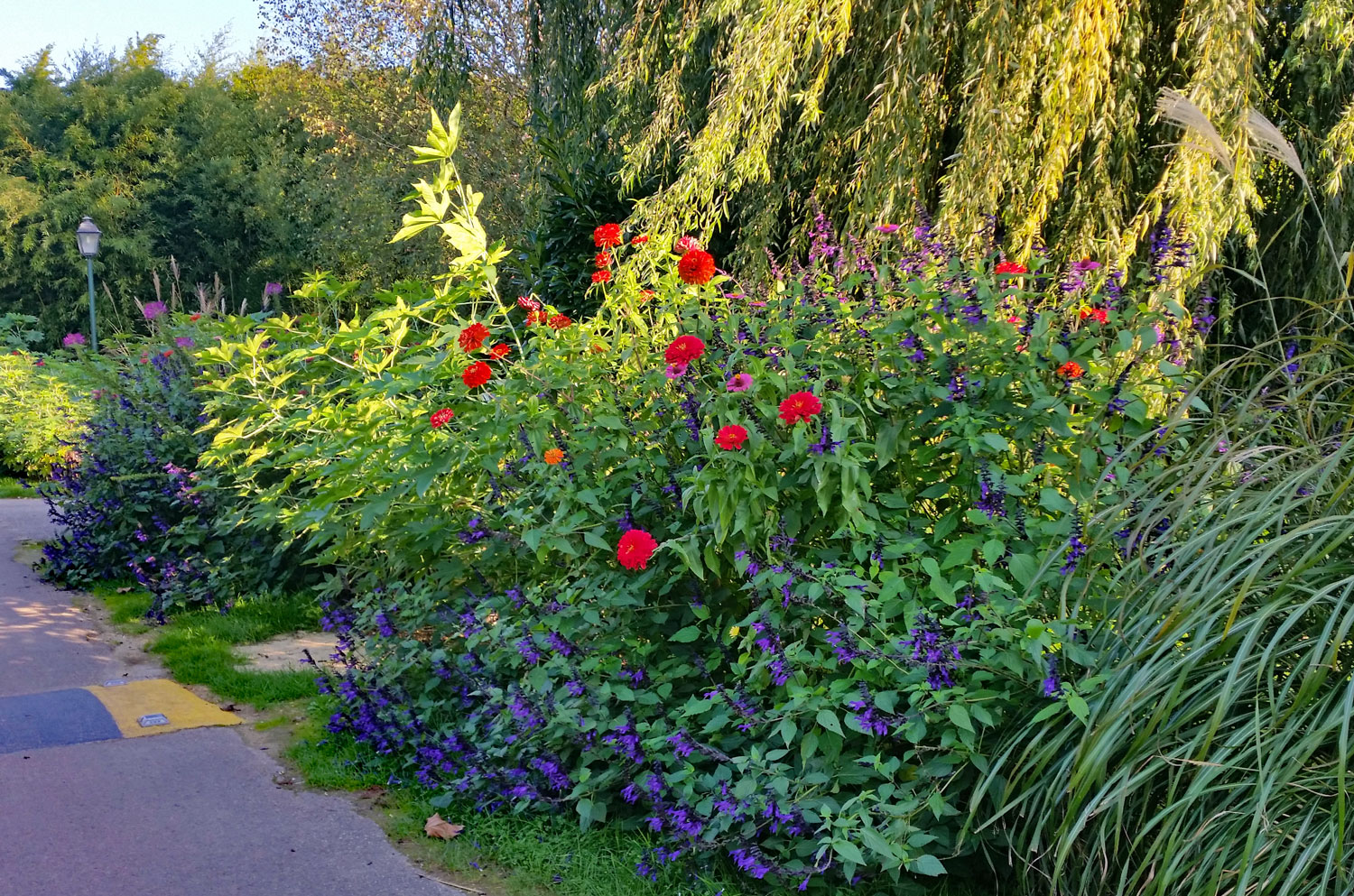 Le Paradis lived up to its name, and many of the plants were still going strong at the beginning of October.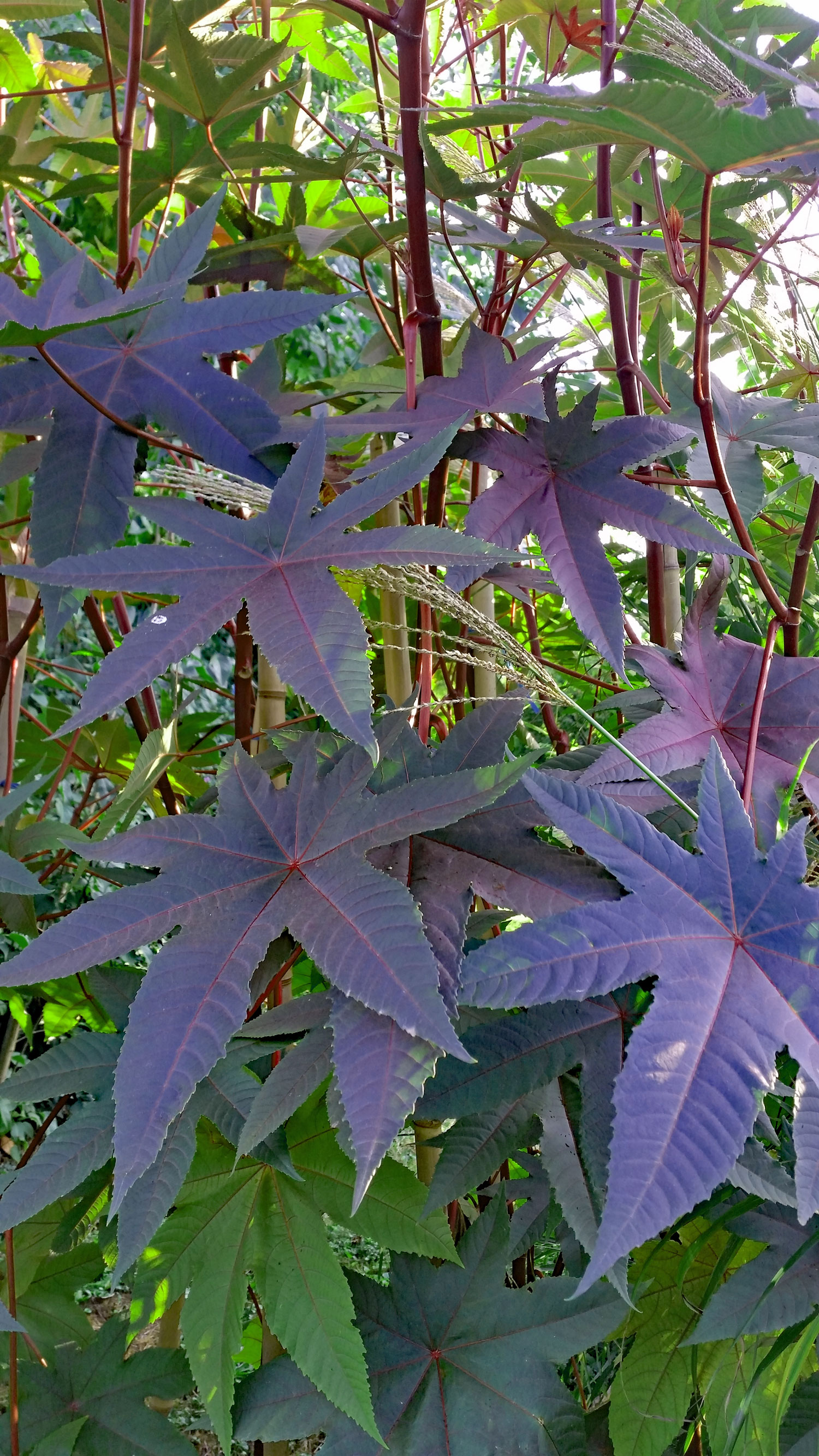 No idea what this is, but it was impressive.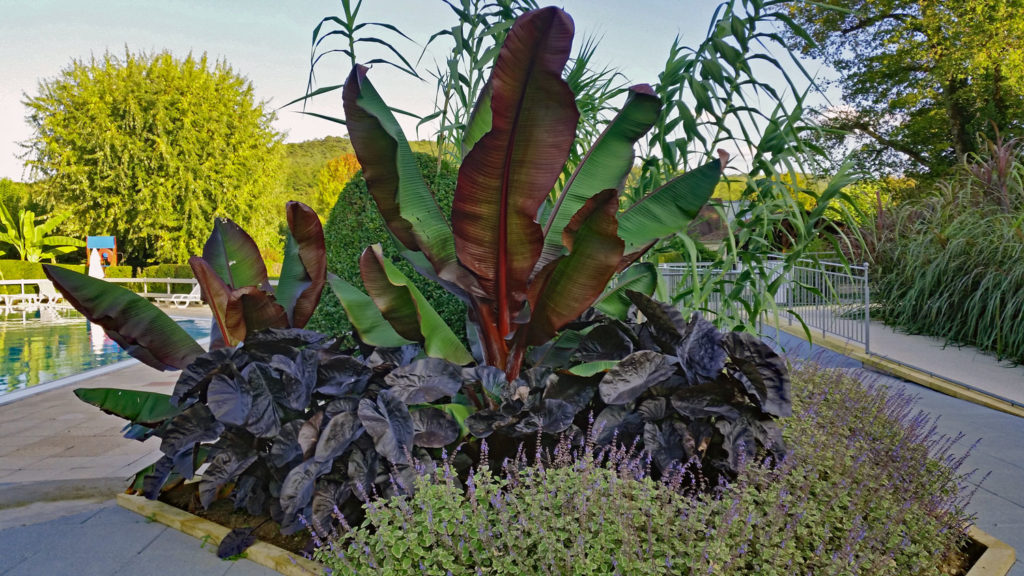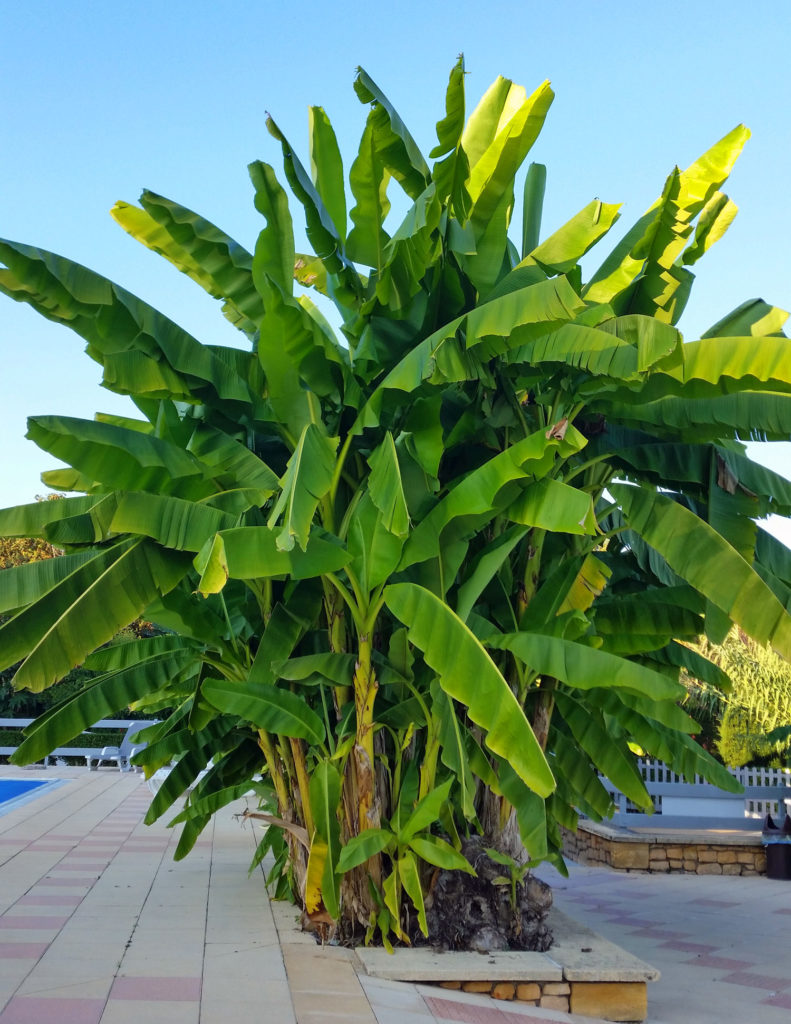 Hard to believe we were in central France and not somewhere tropical.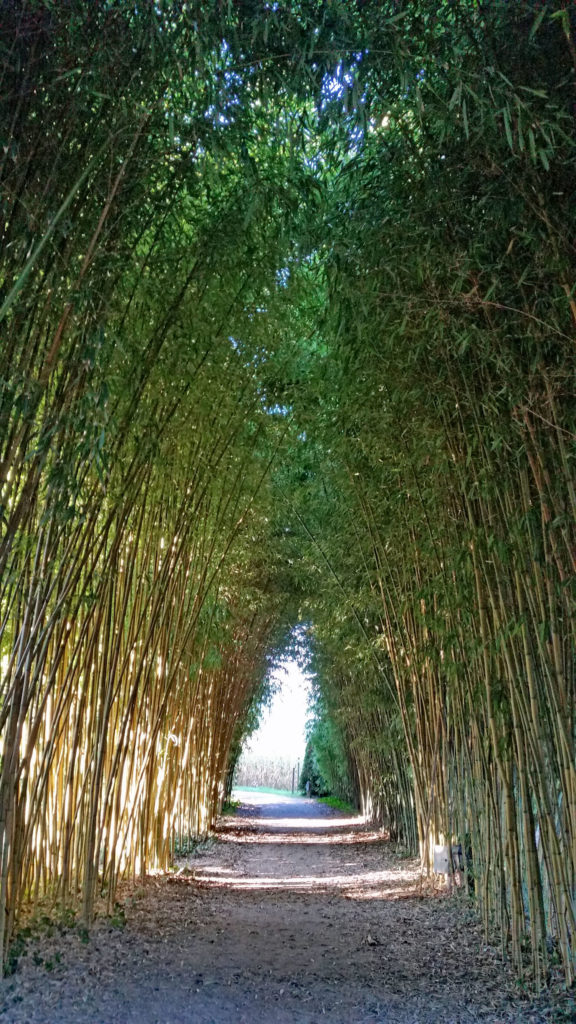 Fabulous bamboo tunnel.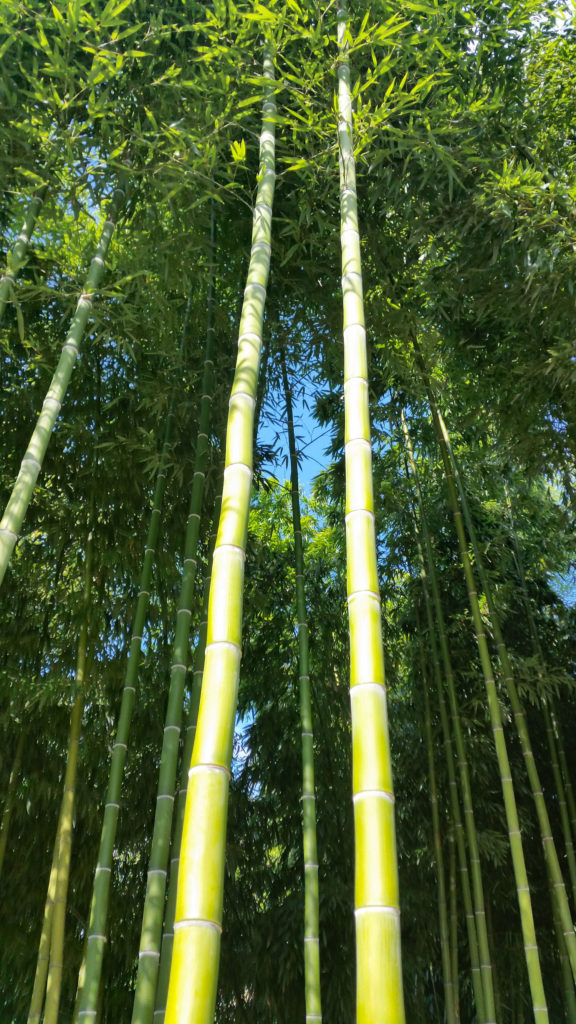 And an even more impressive bamboo grove down by the river.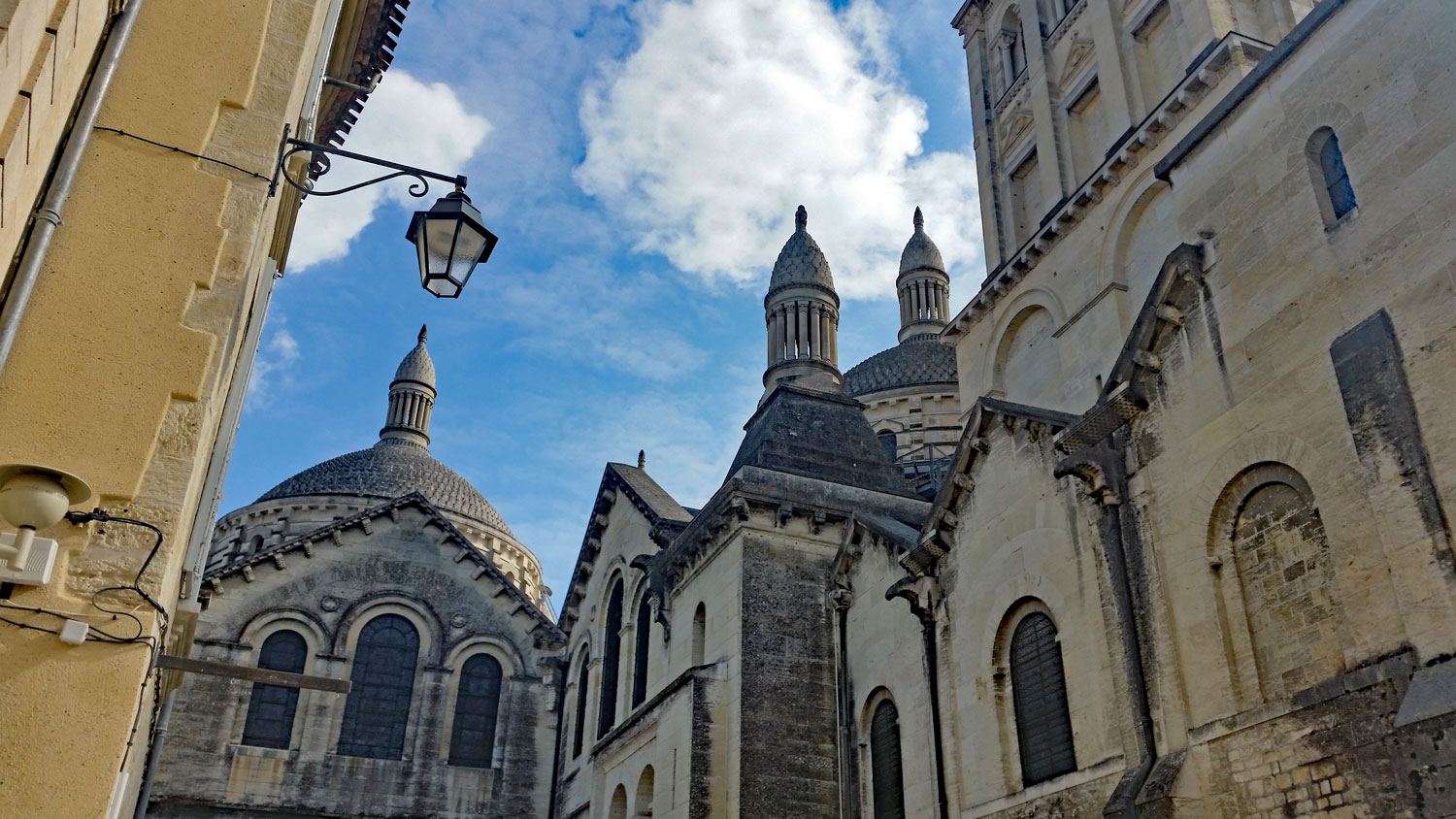 Saturday we drove into Périgueux to go to the market and ogle its amazing cathedral.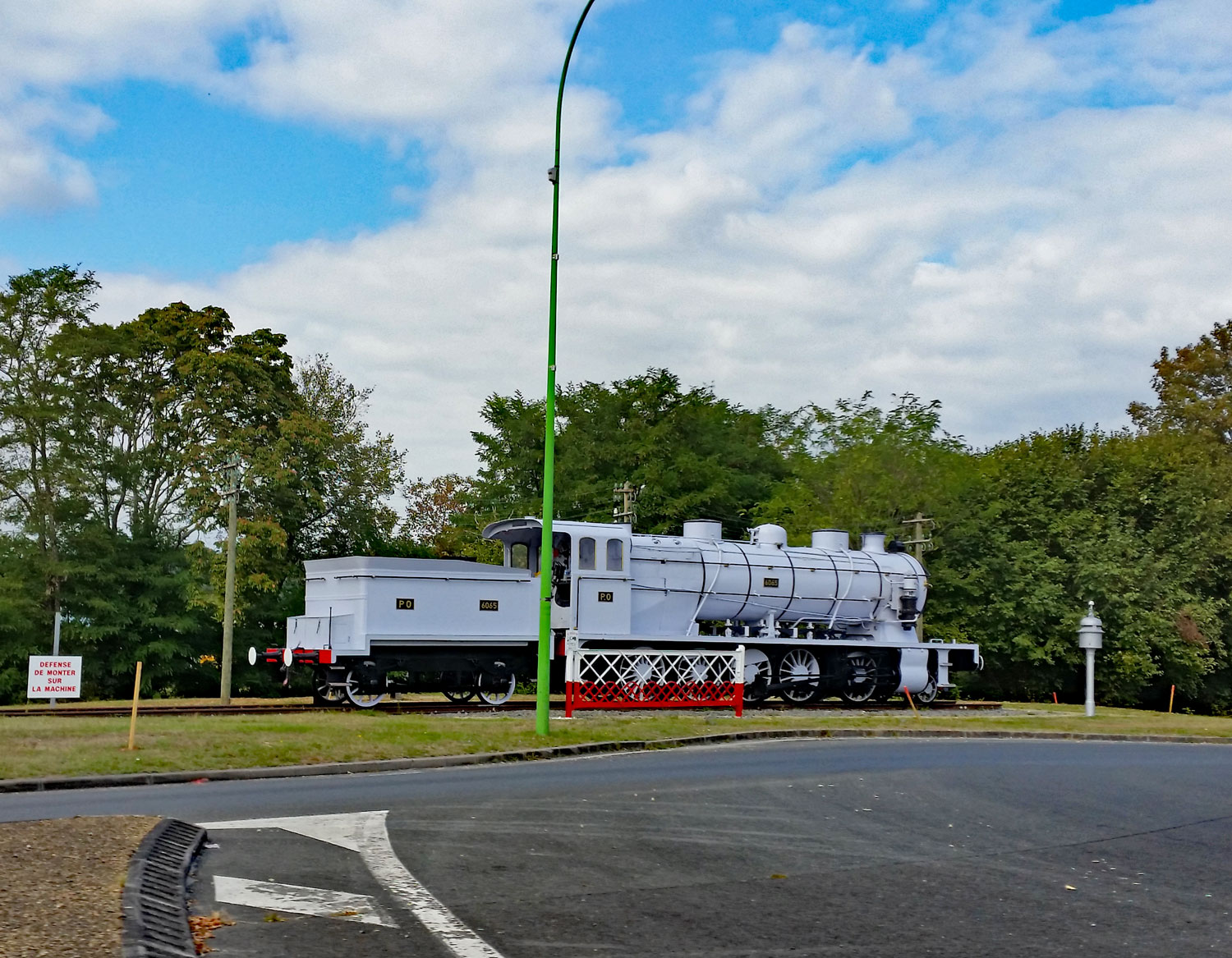 I was also rather taken by this locomotive parked up by a local roundabout.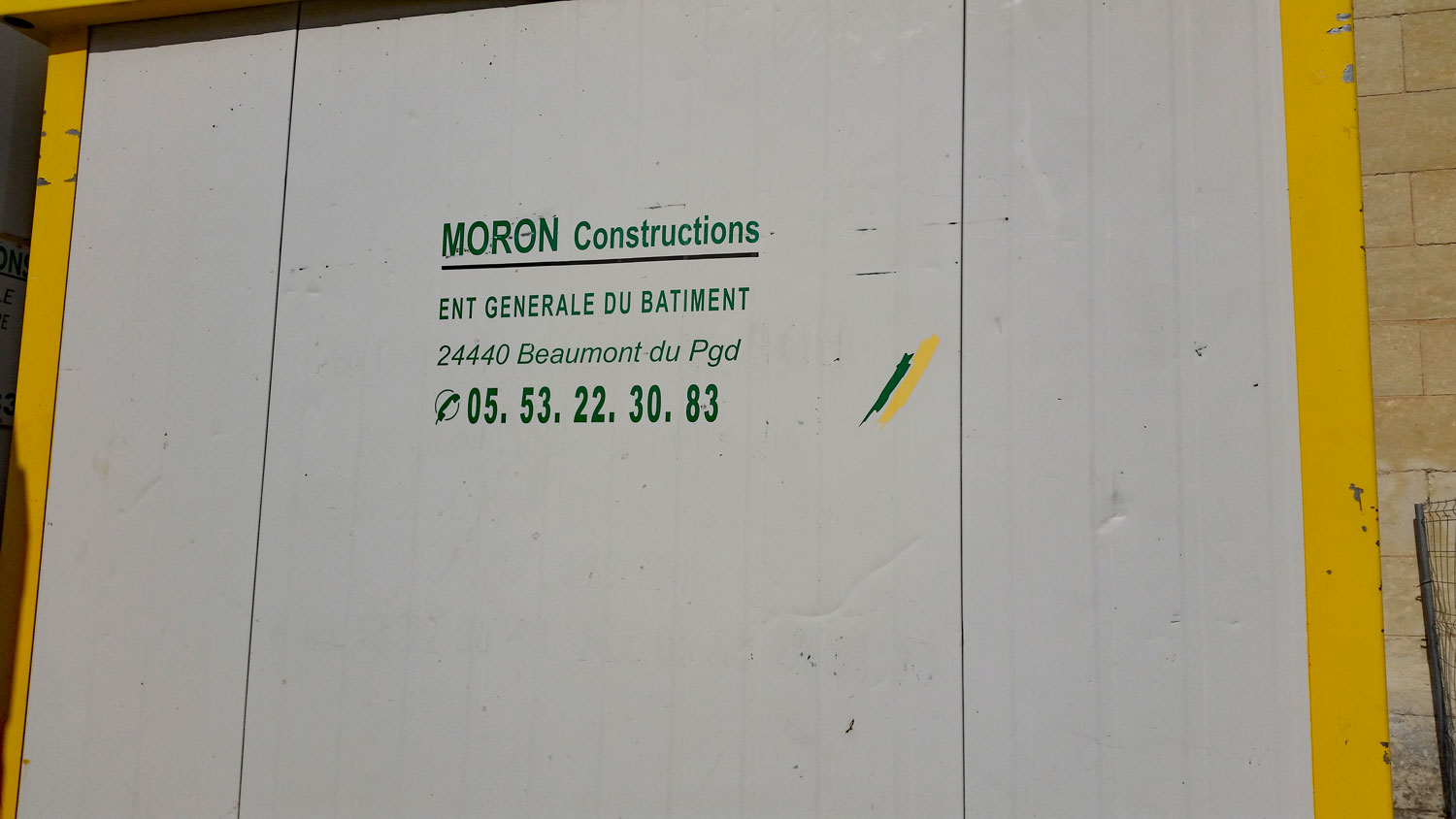 I couldn't help being amused by this building firm.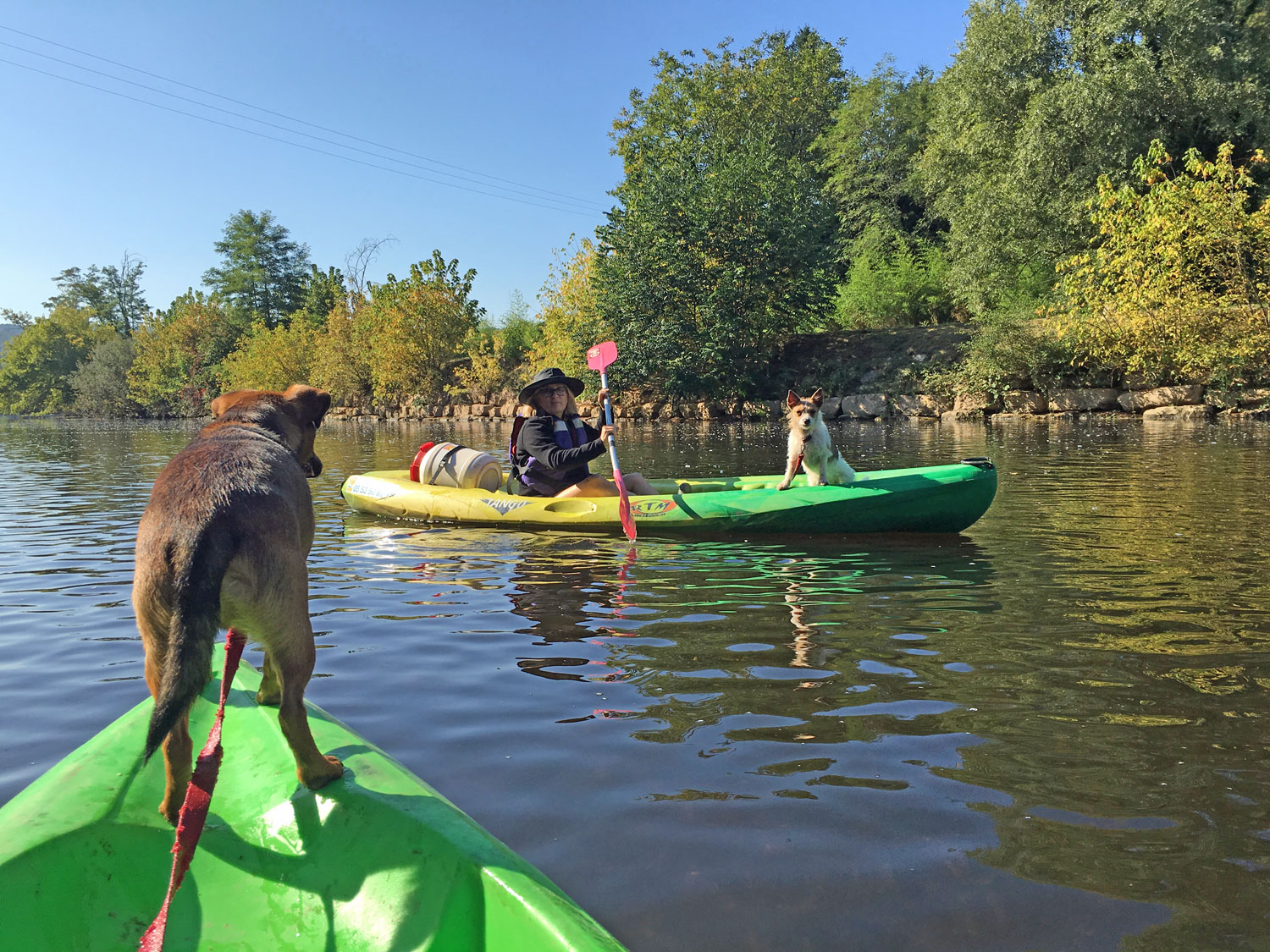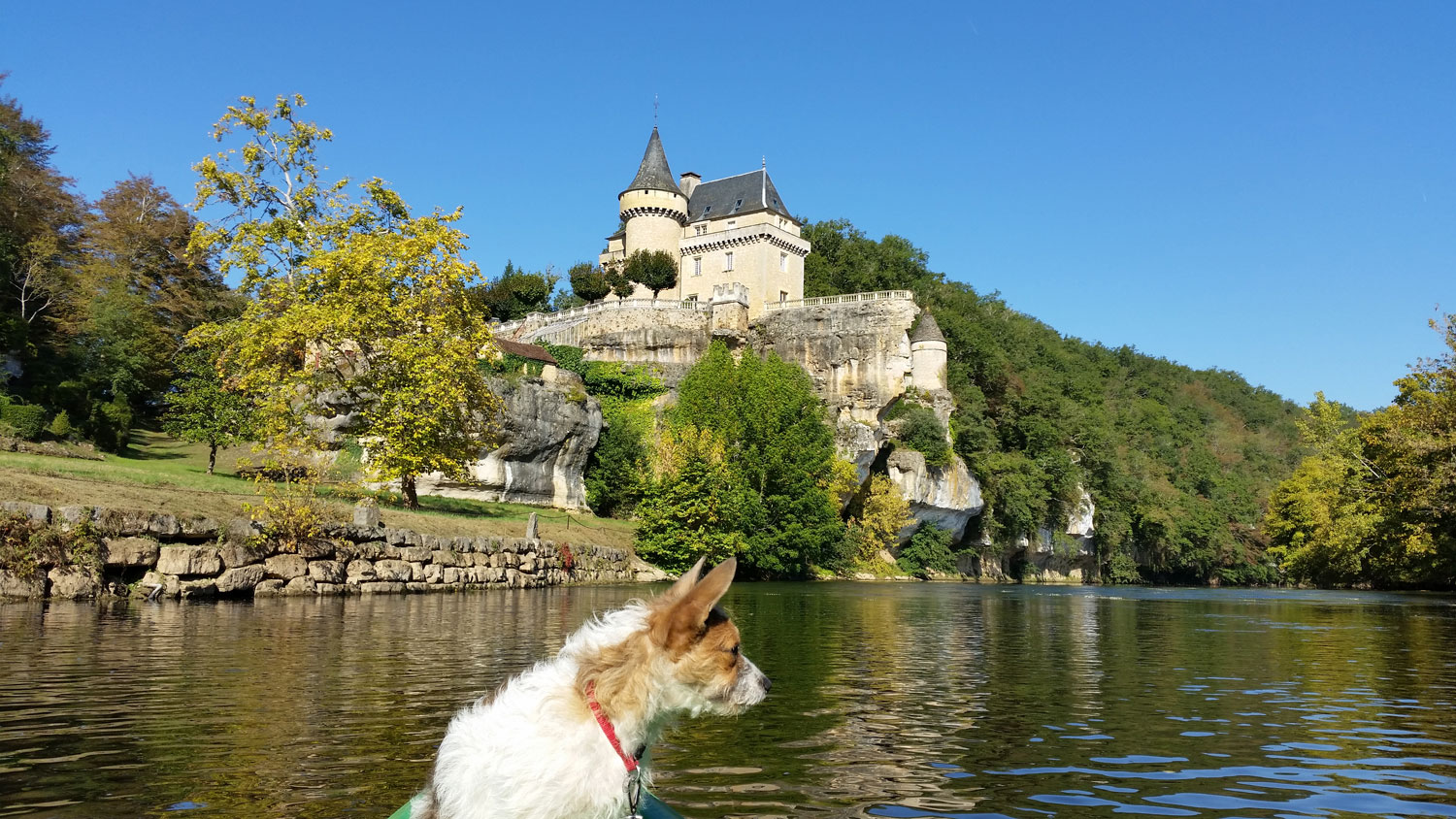 The next day we ventured out in a couple of kayaks, taking a dog apiece. We left number three, Mrs Perkins, back in the caravan – the last kayak trip we took her on, she kept throwing herself into the river out of sheer desperation. Cyril and Stan, on the other hand, only tried to drown themselves a couple of times.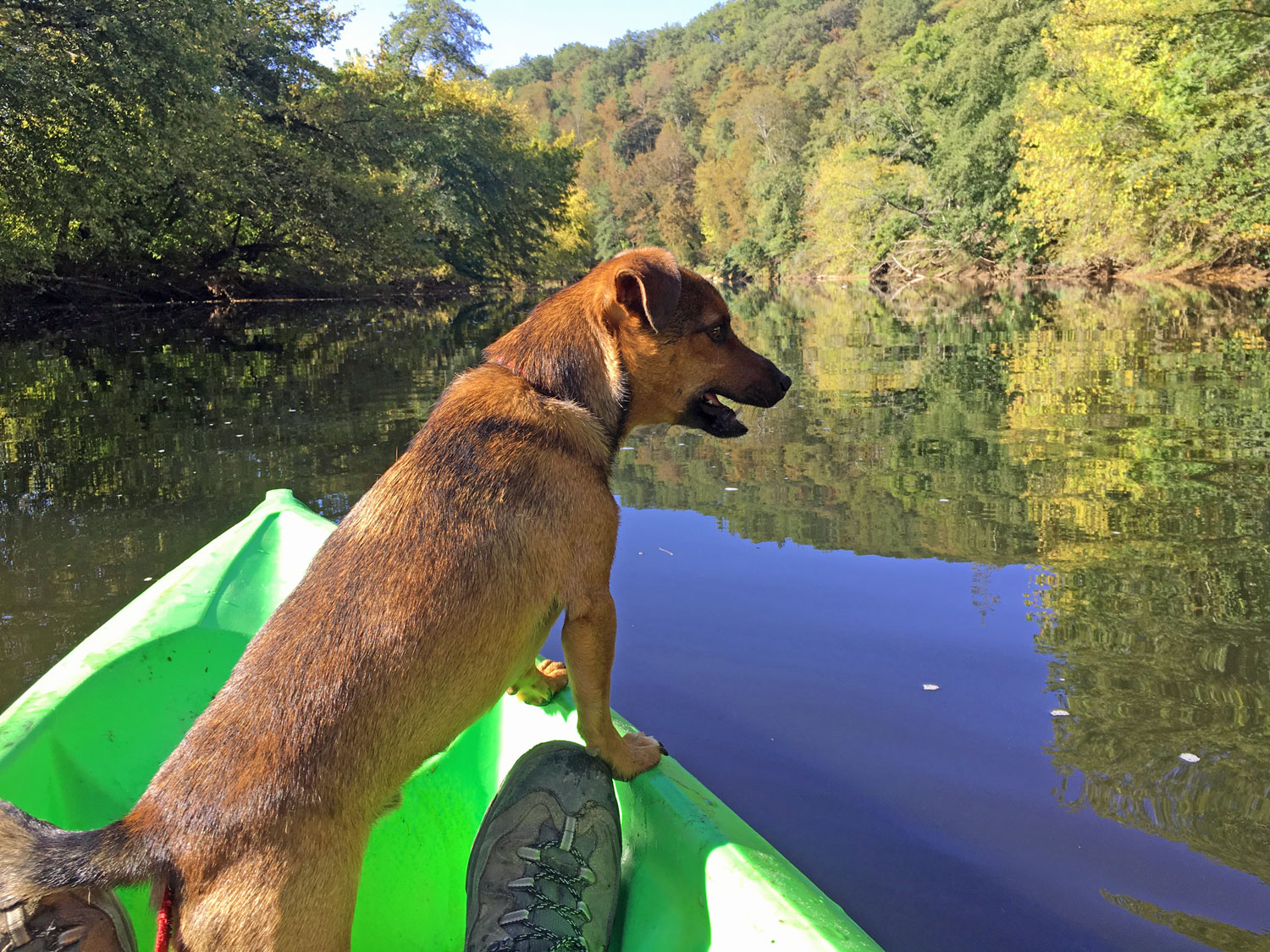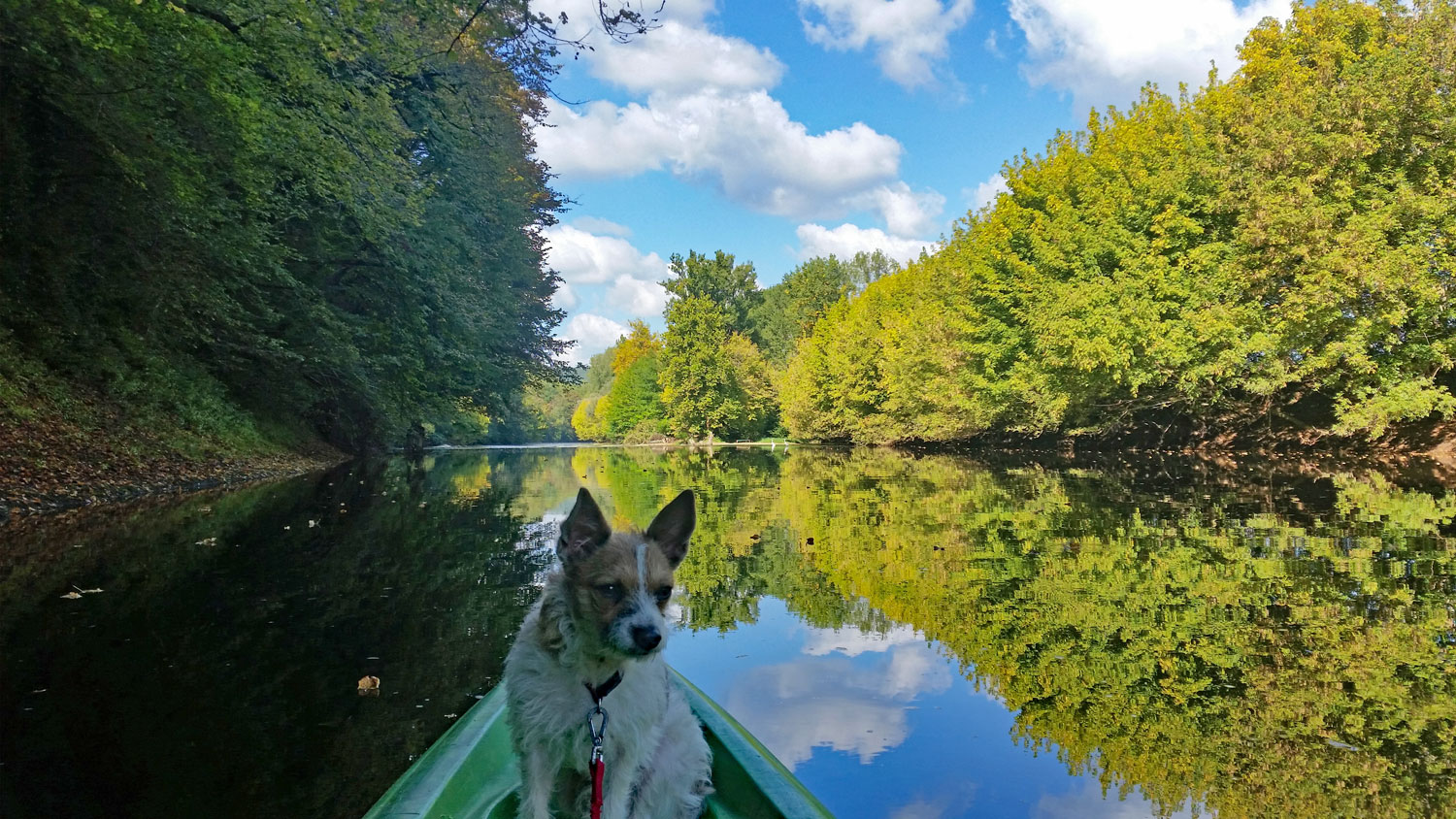 It was the most gorgeous day, but Cyril and Stan seemed less than convinced this was the best way to spend it.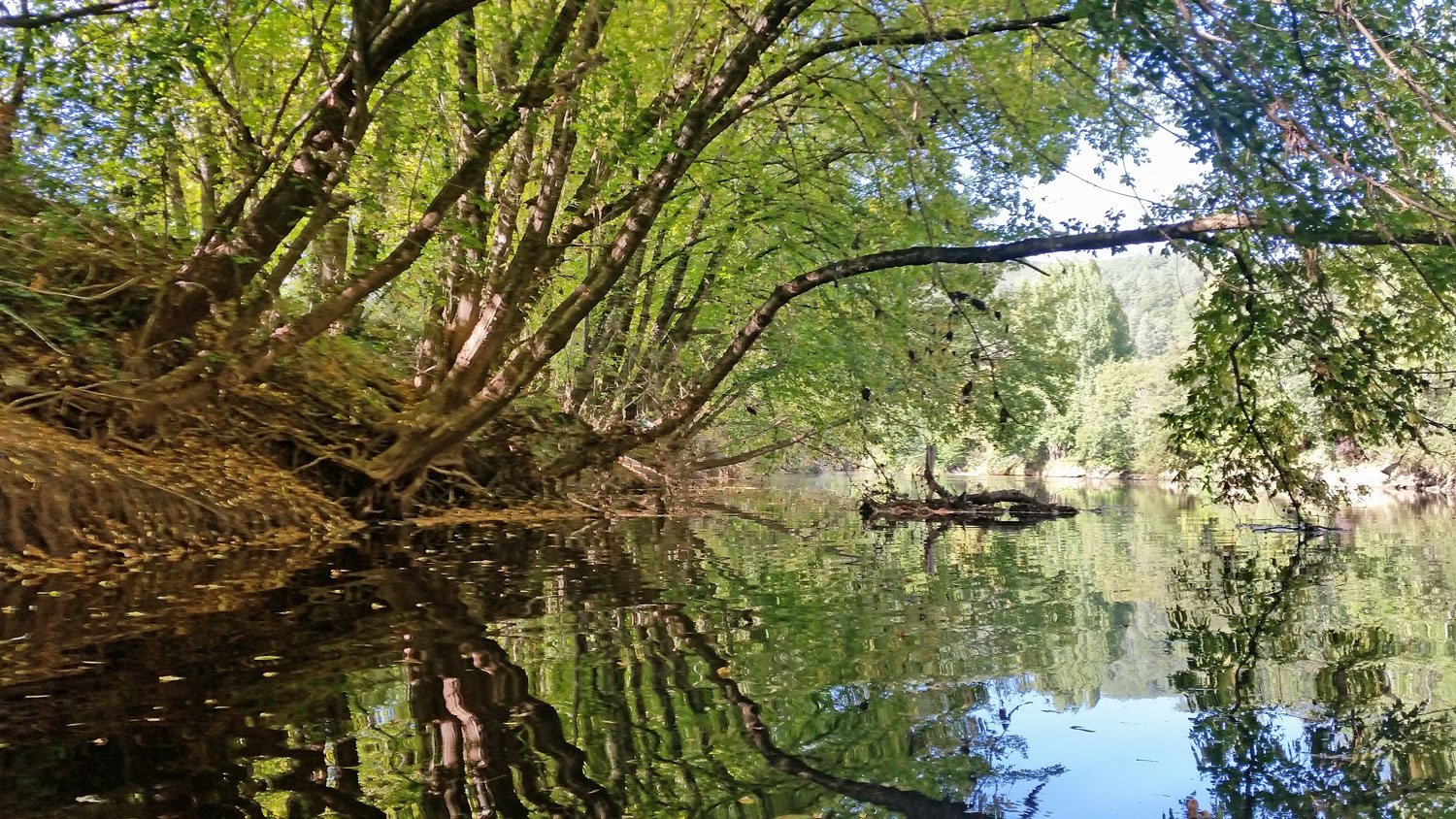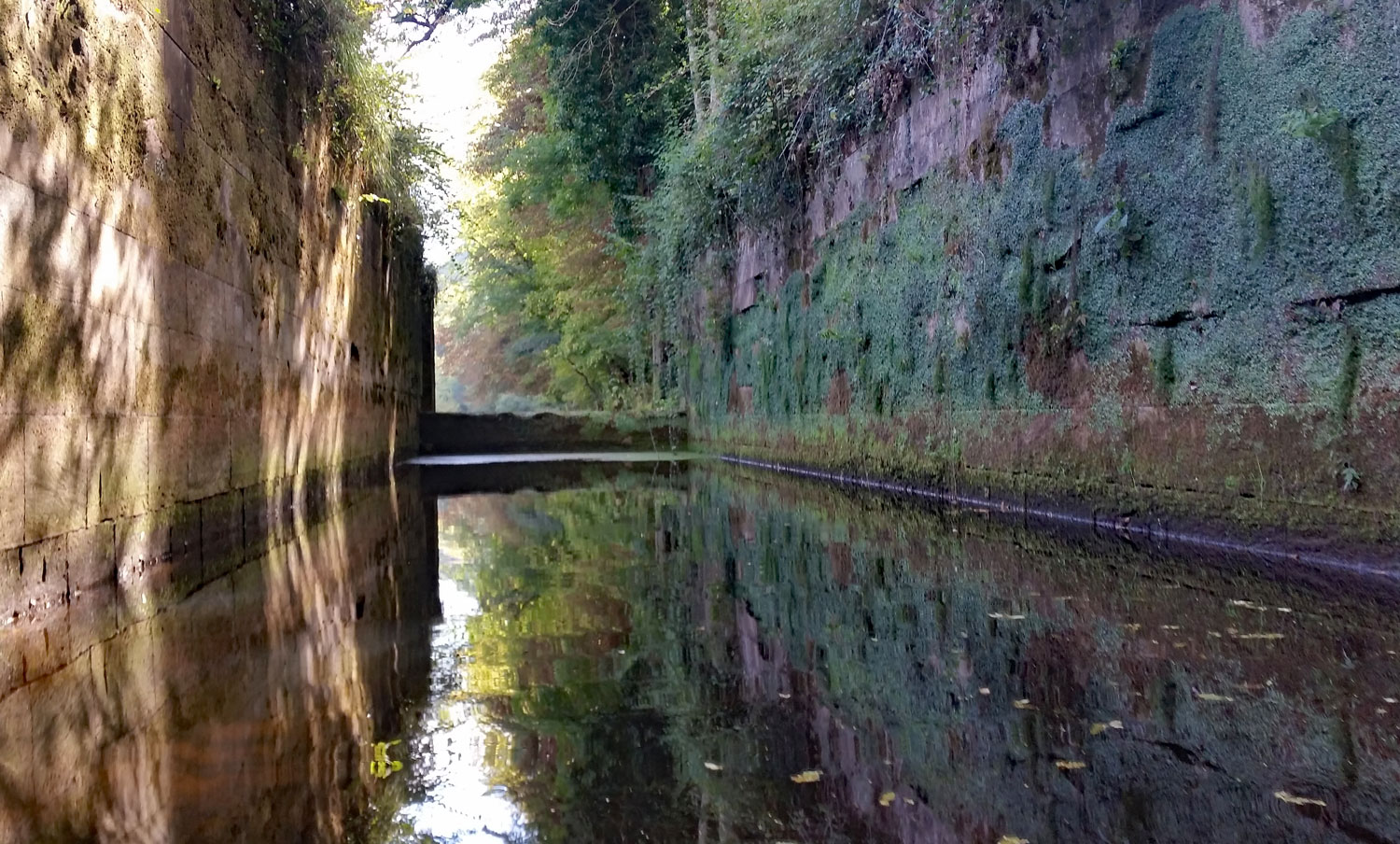 No idea what this was, but I was the only one brave enough to paddle inside.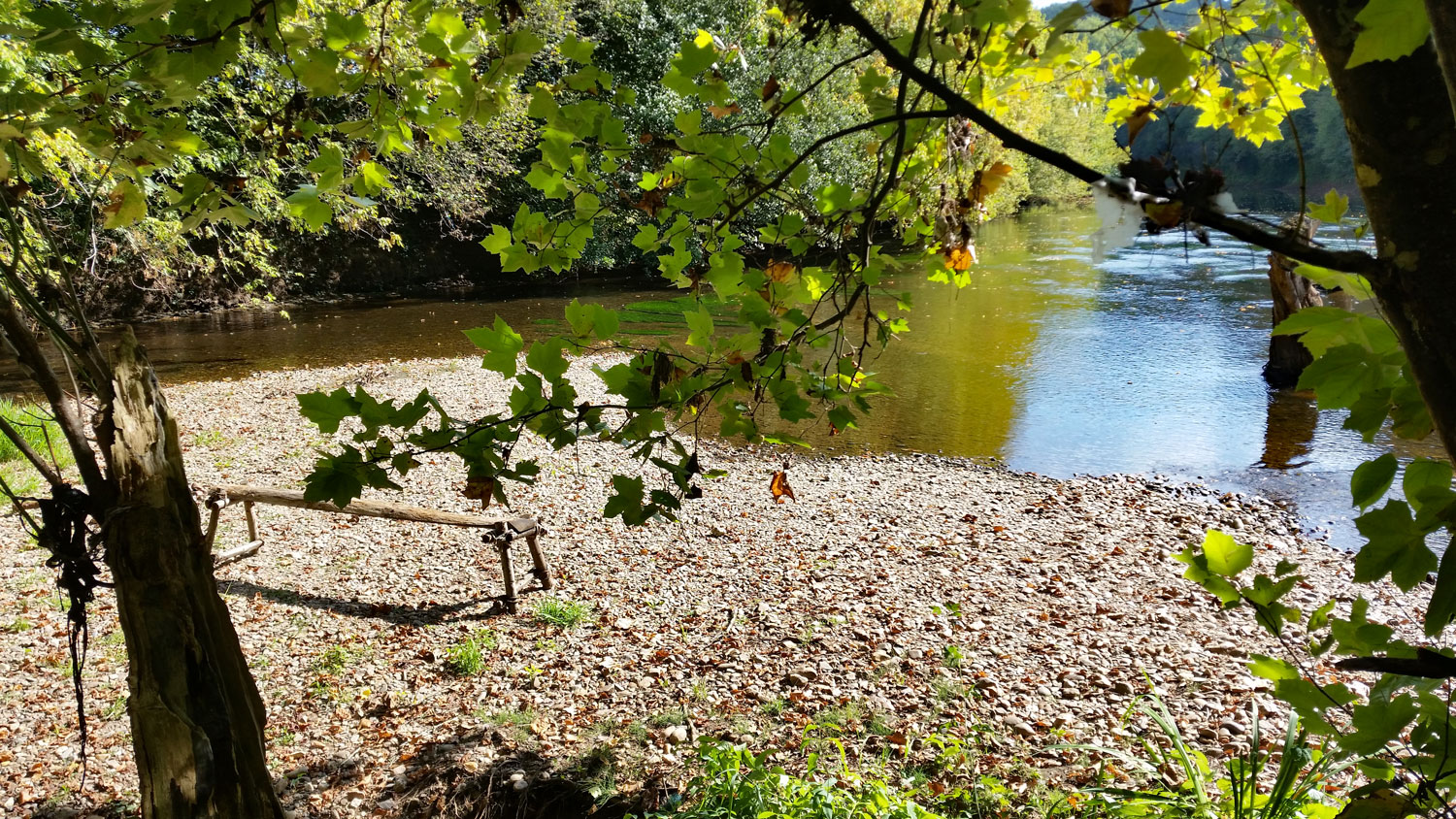 We even discovered an island of our own, right in the middle of the Vézère river.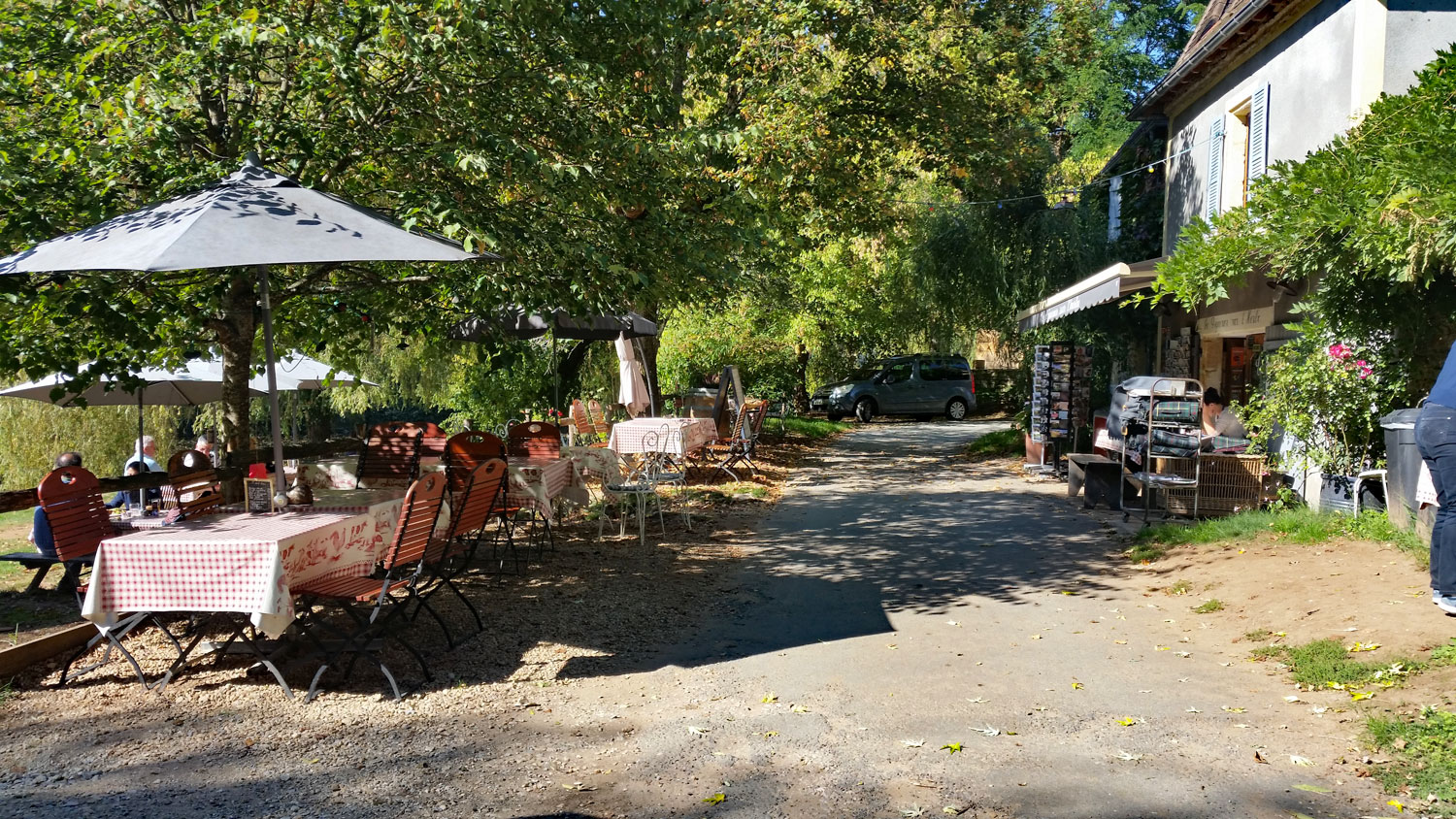 Ten minutes downstream we came across the French riverside cafe of our dreams, Le Déjeuner sur L'Herbe at Saint Léon sur Vézère. It did feel a bit like being in a Manet painting, and the food was delicious.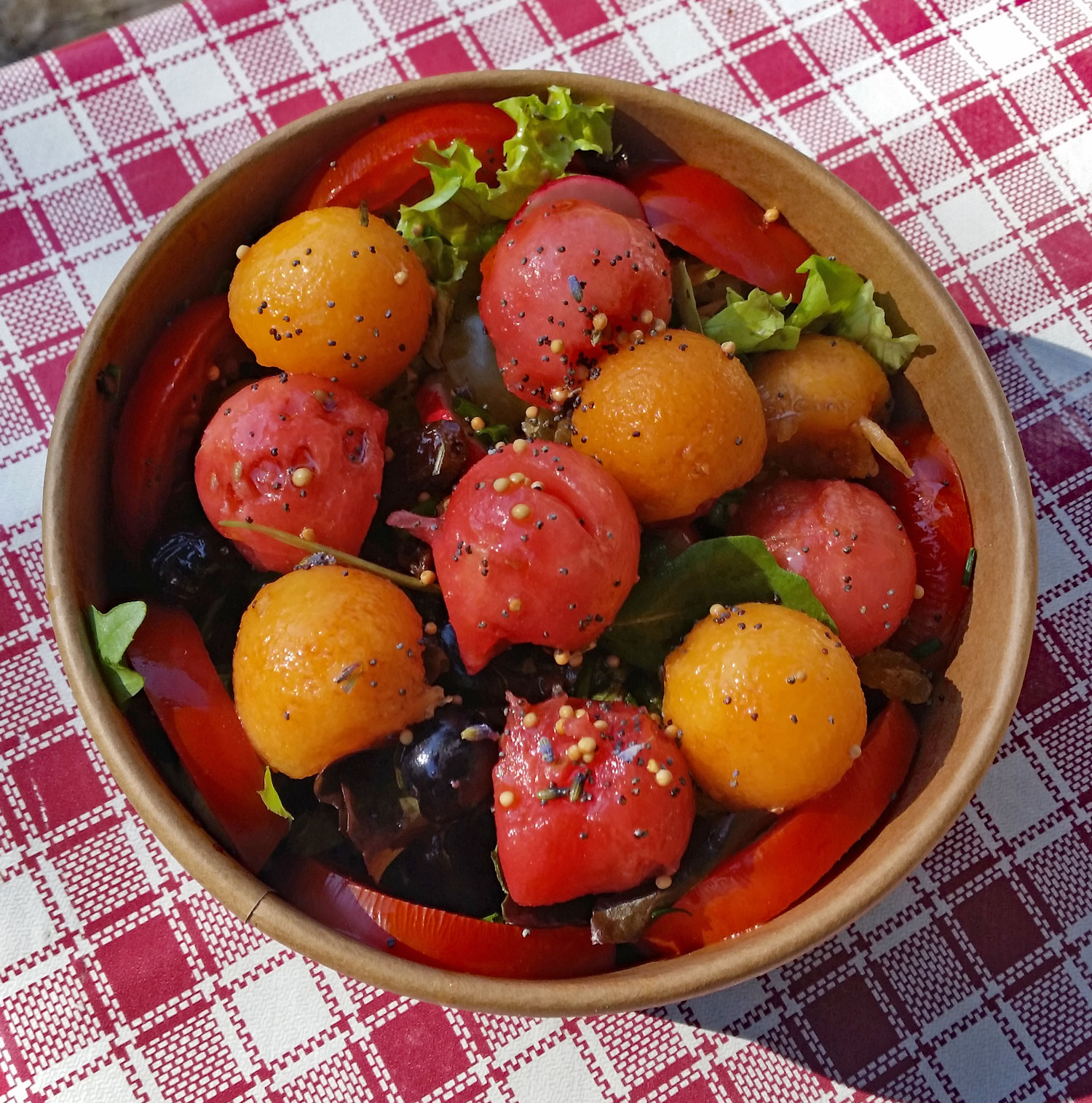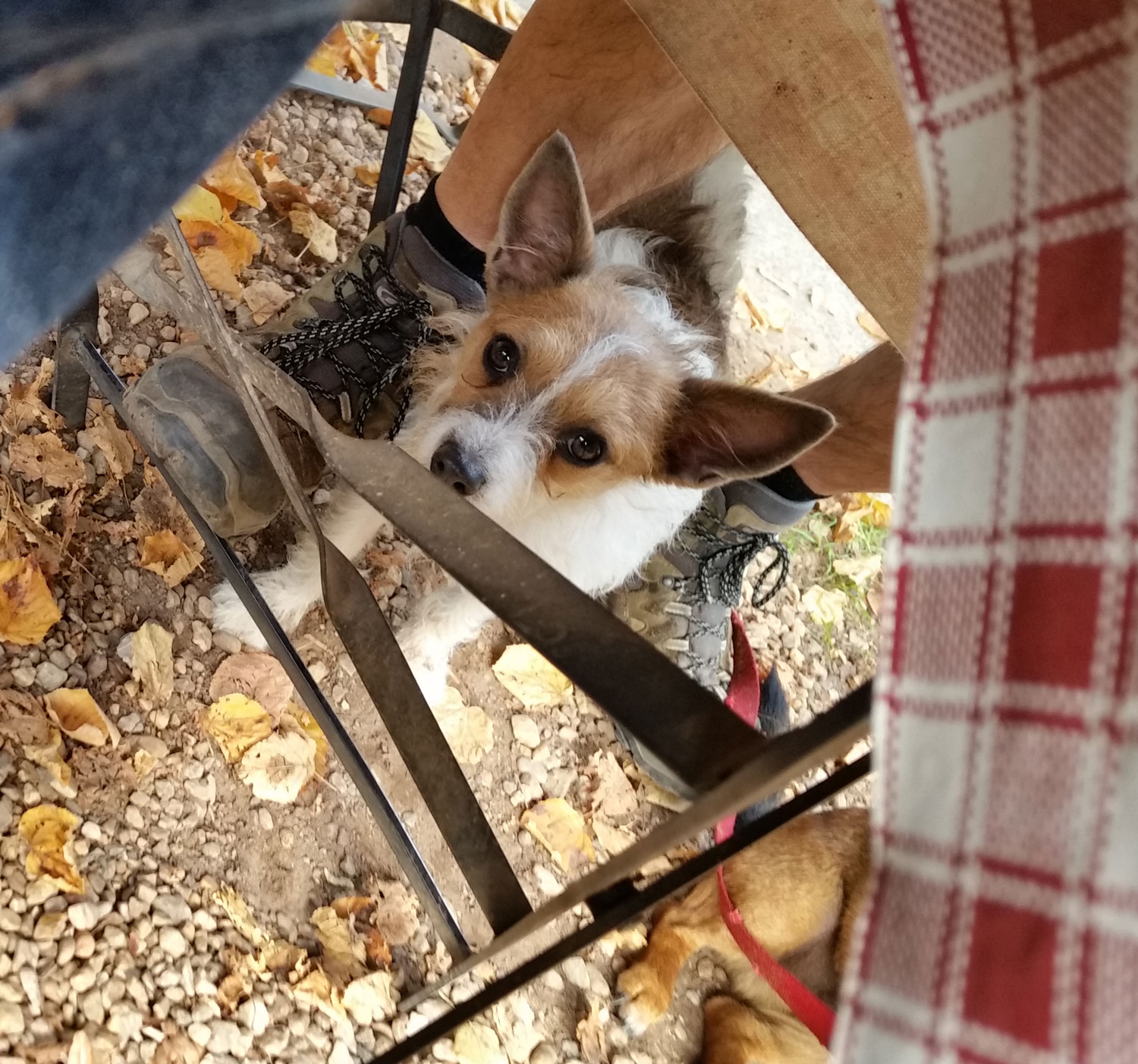 Cyril was clearly hoping something would fall off the table.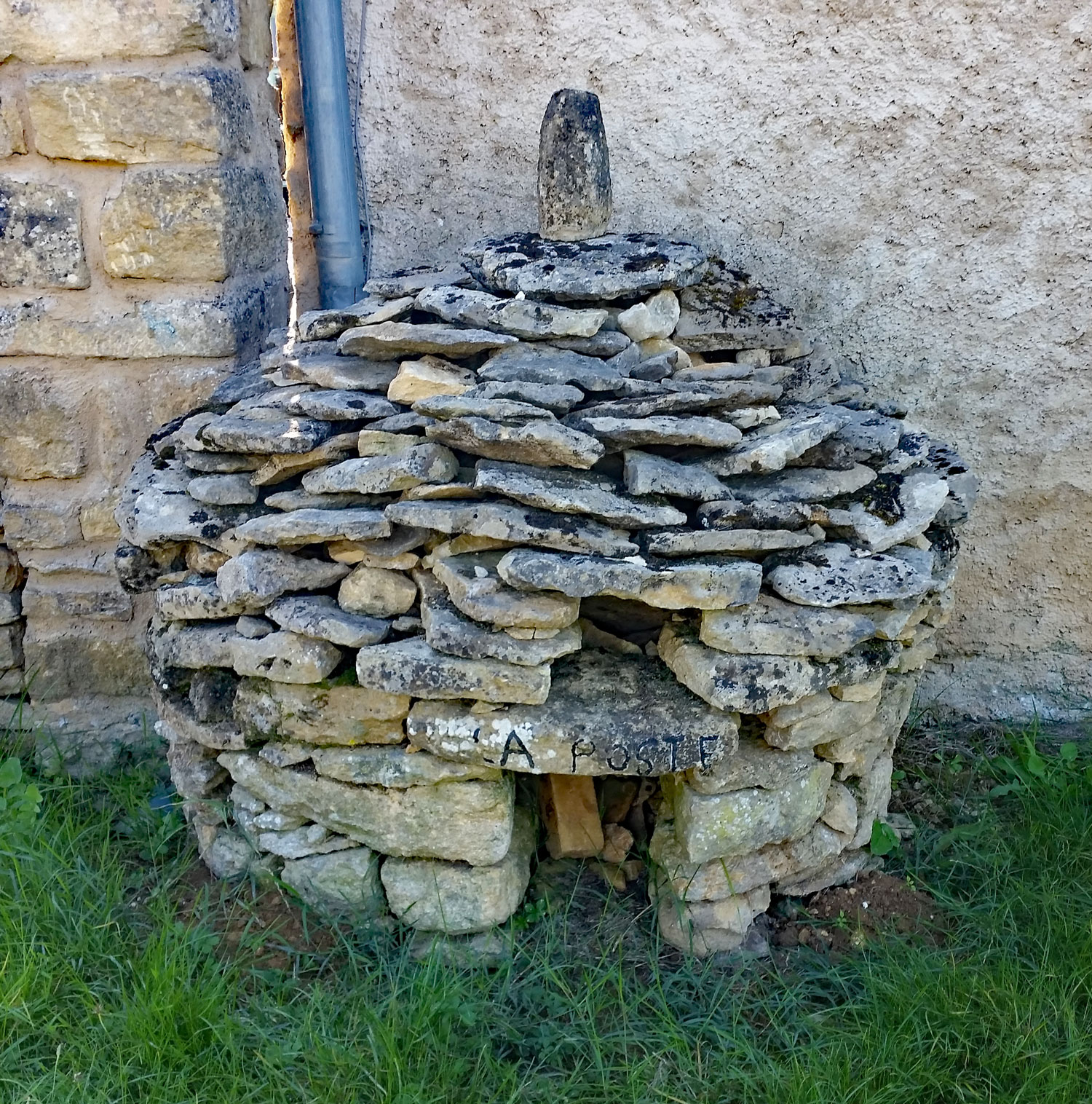 The next day we were all achy and exhausted, so took it easy with a bit of light sight-seeing and another stop at the riverside cafe before heading back to the building site we call home. Loved this postbox near Lascaux!